Hi Friends and Family!
I'm playing my third year of baseball and I'm on the Farm Orioles.  My dad is helping coach and my mom and sisters are the team's biggest fans.  I like playing catcher, pitcher, first base, shortstop, and right field.  I love batting (check out that picture of my batting stance) and diving for ground balls.  When I'm not playing baseball, I like to play video games and Hot Wheels and go swimming.
I'm helping to raise funding to support Santa Margarita Little League. We need your help in order to reach our goal.  Click the "Golf Ball Drop" button to make a contribution.  With your assistance we'll be able to keep dues low so that everyone that wants to can participate. By clicking the Share button you can also share our fundraiser with anybody you think may be willing to help. 
What is a Golf Ball Drop? 
Every $10 donation is assigned to a numbered and colored golf ball which is then loaded into a helicopter. At a designated time during our Golf event, the helicopter will drop all of the numbered balls at a target hole. The ball that falls into the hole first (or is closest to the hole) wins a cash prize of $2000*!
The League asks every player to sell 10 golf balls, or 10 entries into the Ball Drop. Please help me reach my goal of at least 10 golf balls sold. Someone has to win - why not you? When you participate as a sponsor/advertiser of our league – at any level, in any capacity - you become a
member of our Baseball Family.
Thanks so much for your support!  Go Orioles!
Ryder J. Stocking
Farm - Orioles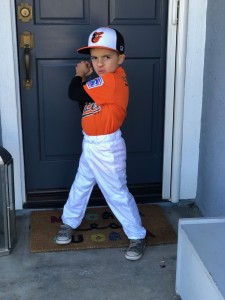 GOAL:$100.00
ACHIEVED:$220.00
Golf Ball Drop entries:
22