Hello Friends and Family,
I'm very active and playing for the AAA Padres this Spring through our local little league program, Santa Margarita Little League.
SMLL will host its Annual Golf Tournament and Helicopter Ball Drop on Friday, June 2nd, 2017 at Tijeras Creek Golf Club!
This is our ONE-BIG FUNDRAISER of the year!
Your support will make it possible for the league to maintain our low cost for the families of our young athletes as they pursue excellence and championships on the baseball diamond! With your support we will be able to give our players the opportunity to perform and grow in an enriching environment, not only in baseball but in life. If you don't golf, you can still help us to raise funds in several ways - buy golf balls for the golf ball drop, become a business sponsor, or come out and join the festivities of dinner followed by the raffle and silent auction!
What is a Helicopter Golf Ball Drop?
It's like a raffle, but way more fun! Every golf ball purchased will be
assigned a unique number and a helicopter will drop all numbered golf balls onto a target right outside the clubhouse. The numbered ball that goes into the bottom of the cup first will WIN UP TO $2,000!!
If a golf ball does not go into the hole, then the ball closest to the hole wins.
In the event of a tie, the prize money will be split equally among all of the tied golf balls.
Golf balls are just $10.00 each!!! We need your help!
Winner does not need be present to win and will be notified by email.
We need your help now more than ever to raise the funds required to bridge the gap between our league fees and the actual cost of providing our great baseball program.
Please consider joining us in supporting our neighborhood youth! We appreciate your kind consideration and support.


Thank you!
Donate
AAA Padres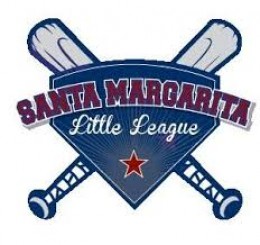 Remaining items
Golf Ball Drop Tickets

Unlimited
Dinner Guest

Unlimited
Golfer Guest

Unlimited
Sponsorship

Unlimited
Donation

Unlimited
Super Ticket

Unlimited